© an awesome website created by you

Mother of Perpetual Help Center


Nong Bua Lamphu Thailand​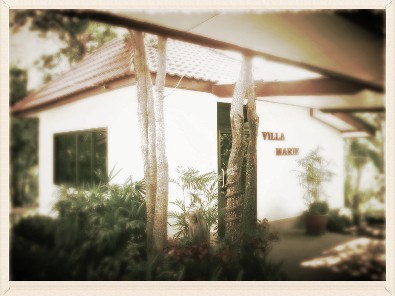 ​Villa Marie Hospice, Nong Bua Lamphu Northeast Thailand

​​Villa Marie Hospice was opened as the result of seeing many young men and women suffering in their homes with little care - not that the family would not care for them, but they did not know how to care for them. Initially there were 8 beds, later an additional 2 beds were added as an intensive care unit for those more critical cases.

Villa Marie opened​​ in 2005 before antiviral medications became available - these medications have made new hope for persons infected with aids, hope for living a longer life. Inspite of the medications the hospice continues to receive new cases, but with good food and loving care many improve and are able to return to their homes - some who cannot we try to find a place for them.​

Many changes have developed over the years. Most new cases being sent to Villa Marie are now coming with physical disabilities; for example, some with mental disabilities, some suffering from loss of sight. Others who are in better physical condition, but no home to return to remain with us perhaps for life. These persons are living on our farm and caring for themselves with some help from the Center. On the farm they are able to care for the fruit trees, plant gardens with a food supply from the fish ponds and raising ducks. They all join in at the Church and Center for weekly services and special events.​​

With only 10 beds at Villa Marie and the rising number of adult patients, those patients needing less physical care have been moved to Ban Mae Marie where they can help to look after themselves. They make use of the environment helping out with gardening as well as household chores. Helping to plant vegetables and fruit trees gives them both physical exercise as well as giving them a sense of being useful​​ which helps to give them a sense of responsibility and fulfillment in their lives.

Antiviral medications are available to all at the local government hospitals. These medications have given hope and a promise if taken as should be taken a prolonged and good live expectancy.​​

​​

​​