© an awesome website created by you

Mother of Perpetual Help Center


Nong Bua Lamphu Thailand​
Ban Mae Marie
​ (Mother Mary House)
​
Ban Mae Marie when first opened was a home for HIV teenagers ages 15 years and above. We are now accepting teenagers with other disabilities other than HIV.

Since less teenagers are requiring care, adults from Villa Marie Hospice are now living and being cared for at Ban Mae Marie.​​ Many of these patients still require help with their medications, but are healthy enough to look after themselves. The majority of them do not have a home to return to because of discrimination.
New Haven for Adults suffering with Aids: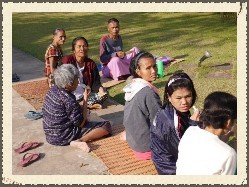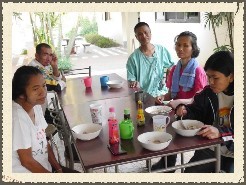 Two of the patients in these photos have already passed away. With the antiviral medications the number of persons passing away has decreased considerably; however, in 2016 more than ever have passed away due to the fact that when they came to Villa Marie for care they were already in very poor condition. Other patients have been at Villa Marie and Ban Mae Marie already up to 8 years - these are permanent residents.